2009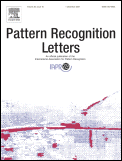 Selective diffusion for oriented pattern extraction: Application to tagged cardiac MRI enhancement


Histace, A., and Ménard, M., and Cavaro-Ménard, C.

In: Pattern Recognition Letters, ISSN 0167-8655, 2009, Vol. 30(15), pp. 1356-1365, doi:10.1016/j.patrec.2009.07.012.
Download pdf

Abstract :


Anisotropic regularization PDE's (Partial Differential Equation) raised a strong interest in the field of image processing. The benefit of PDE-based regularization methods lies in the ability to smooth data in a nonlinear way, allowing the preservation of important image features (contours, corners or other discontinuities). In this article, a selective diffusion approach based on the framework of Extreme Physical Information theory is presented. It is shown that this particular framework leads to a particular regularization PDE which makes the integration of prior knowledge possible within the diffusion scheme. As a proof of feasibility, results of oriented pattern extractions are first presented on ad hoc images and second on a particular medical application: Tagged cardiac MRI (Magnetic Resonance Imaging) enhancement.
---
2009


Segmentation of myocardial boundaries in tagged cardiac MRI using active contours: a gradient-based approach integrating texture analysis


Histace, A., and Matuszewski, B., and Zhang, Y.

In: International Journal of Biomedical Imaging, ISSN 1687-4188, 2009, Vol. 2009 , doi:10.1155/2009/983794.
Download pdf

Abstract :


The non invasive assessment of cardiac function is of first importance for the diagnosis of cardiovascular diseases. Among all medical scanners only a few enables radiologists to evaluate the local cardiac motion: Tagged Cardiac MRI is one of them. This protocol generates on Short-Axis (SA) sequences a dark grid which is deformed in accordance with the cardiac motion. Tracking the grid allows specialists a local estimation of cardiac geometrical parameters within myocardium. The work described in this paper aims to automate the myocardial contours detection in order to optimize the detection and the tracking of the grid of tags within myocardium. The method we have developed for endocardial and epicardial contours detection is based on the use of texture analysis and active contours models. Texture analysis allows us to define energy maps more efficient than those usually used in active contours methods where attractor is often based on gradient and which were useless in our case of study, for quality of tagged cardiac MRI is very poor.

---

2006


Analyse d'Images IRM cardiaques marquées


Histace, A., and Cavaro-Ménard, C., and Courboulay, V. and Ménard, M.

In: Traitement du Signal, ISSN 0765-0019, Vol. 23(2), pp. 125-143, 2006.
Download pdf

Abstract :


The noninvasive evaluation of the cardiac function presents a great interest for the diagnosis of cardiovascular diseases. Cardiac tagged MRI allows the measurement of anatomical and functional myocardial parameters. This protocol generates a dark grid which is deformed with the myocardium. As a consequence, the tracking of the grid allows the displacement estimation in the myocardium. The work described in this paper aims to automate the myocardial contours detection and the following of the grids of tags on Short-Axis time sequences, in order to firstly optimize the 2D+T study of the parietal contractions and secondly make possible its clinical use. The method we have developed for endocardial and epicardial contours detection is based on the use of texture analysis and active contours models. Texture analysis allows us to define energy maps more efficient than those usually used in active contours methods where attractor is often based on gradient and which were useless in our case of study. The follow-up of the grid of tags that we have implemented is based on a grid of active contours (B-snakes) which part of the energy is issued from a particular selective diffusion process which leading equation is based on the recent work of [8]. The results obtained with our method is fully automatic and correct on Short-Axis sequences, when previous works on cardiac tagged MR images analysis always used manual contours detection.

---

2006


Constructive Action of Noise for Impulsive Noise Removal in Scalar Images


Histace, A., and Rousseau, D.

In: Electronics Letters, ISSN 0013-5194, Vol. 46, pp. 393-395, 2006.
Download pdf

Abstract :


We propose a nonlinear variational approach to remove impulsive noise in scalar images. Taking benefit from recent studies on the use of stochastic resonance and the constructive role of noise in nonlinear processes, our process is based on the classical restoration process of Perona-Malik in which a Gaussian noise is purposely injected. We show that this new process can outperform the original restoration process of Perona-Malik from which it is inspired.

---

2004


A New Paradigm for the Extraction of Information: Application to Enhancement of Visual Information in a Medical Application


Courboulay, V., and Histace, A., Ménard, M. and Cavaro-Ménard, C.

In: Journal of Dong Hua University (English Edition), ISSN 1672-5220, Vol. 21(3), pp. 111-116, 2004.
Download pdf

Abstract :


The noninvasive evaluation of the cardiac function presents a great interest for the diagnosis of cardiovascular diseases. Tagged cardiac MRI allows the measurement of anatomical and functional myocardial parameters. This protocol generates a dark grid which is deformed with the myocardium displacement on both Short-Axis (SA) and Long-Axis (LA) frames in a time sequence. Visual evaluation of the grid deformation allows the estimation of the displacement inside the myocardium. The work described in this paper aims to make robust and reliable the visual enhancement of the grid tags on cardiac MRI sequences, thanks to an informational formalism based on Extreme Physical Informational (EPI). This approach leads to the development of an original diffusion pre-processing allowing us to make better the robustness of the visual detection and the following of the grid of tags.

---